Midwifery Practice Lux
Welcome! Midwifery Practice Gestel-Strijp becomes Midwifery Pratice Lux! New name, same team! We are a practice with a lot of experience together!
Our keynotes are personal attention, tailor-made care and professionalism. We will therefore do everything we can to accompany and guide you as well as possible in this special and also exciting period of your life. Particularly since you are living in a foreign country with a unique natal care system.
We provide care to couples that are considering a pregnancy, already are pregnant or have need for contraception.
We hope to see you soon!
Get to know us!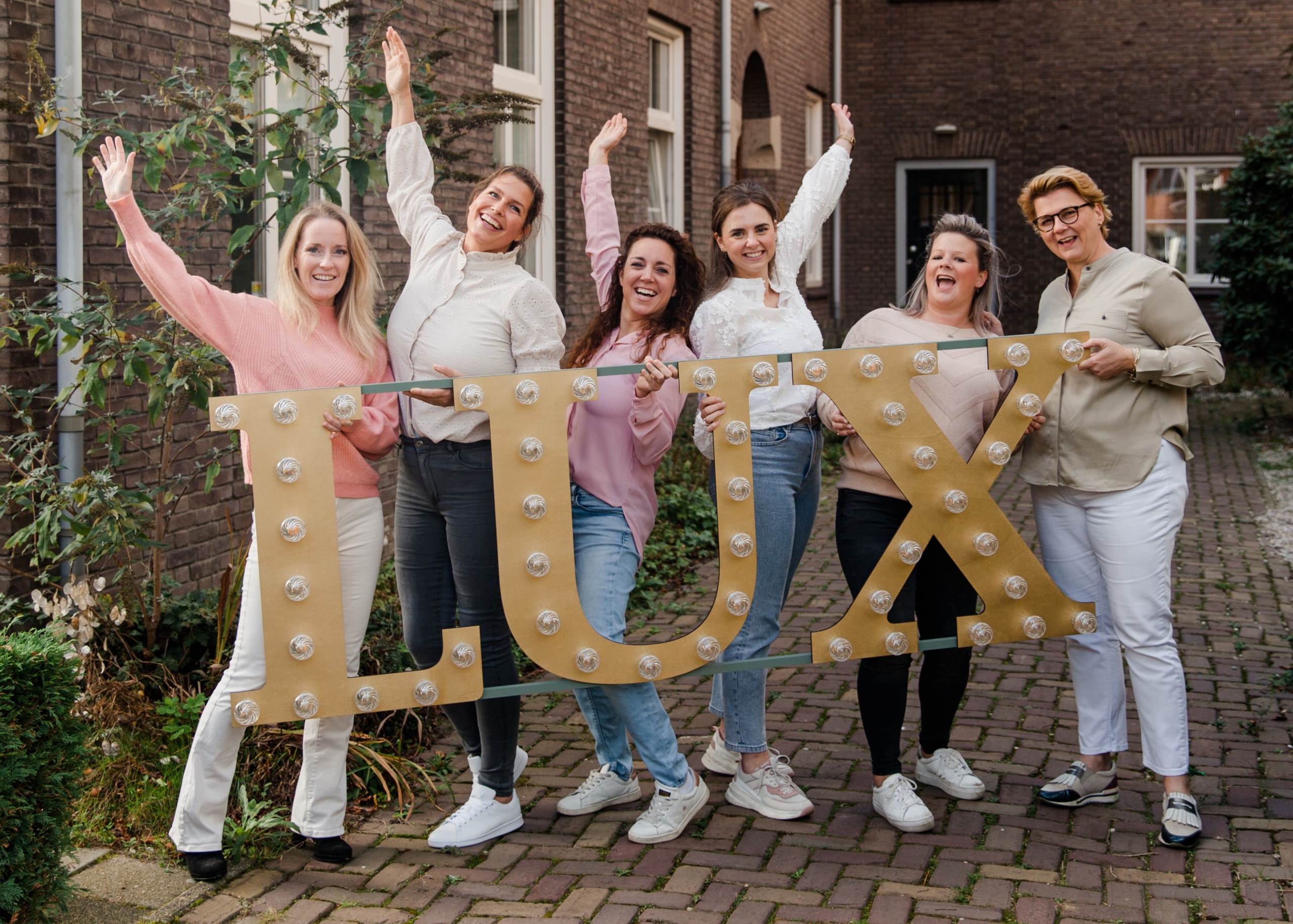 Get to know us
Register
Would you like to register at our practice? Then make a choice here and share some information with us on the registration form. We will contact you within 3 working days.
Why choose for us?
Very experienced team
Your first check-up is always an ultrasound
A small team to guarantee personal care
Short arrival time, your midwife lives around the corner
Safety first
Personal professional attention
Tailor-made high quality care
Available 24/7
2 locations for the prenatal care (0ne in Gestel one in Strijp)
Evening consultation hours
Pre conception consultation hour
Inserting and removing IUD's
Centering Pregnancy
Ultrasounds at your request
Ultrasounds for sex determination, 2D, 3D & 4D
High-end ultrasound equipment
Cleaving of the tongue tie
Complete Bilingual obstetric care (Dutch and English)
Reactions from our clients
4 november 2022
We had a wonderful experience throughtout the pregnancy, the delivery and postnatal care at the LUX practice. As foreigners, we always had clear conversations in English, with all the midwives/assistants. We were amazed by how welcomed we felt since the first appointment, it felt as being part of a family. Also during the though moments of the delivery, their support and care was flawless. They for sure contributed to make this journey a special one!
Cijfer: 10.0
12 november 2022
Mijn ervaring is echt perfect. Ik ben altijd goed geholpen. Uiteindelijk ben ik bevallen met de verloskundige van het ziekenhuis, maar het had me in deze praktijk niet uitgemaakt wie mijn bevalling zou doen. Alle medewerkers zijn zo betrokken en lief. Er was ruimte voor een grapje, maar ik werd echt serieus genomen. Zeker met zorgen. Echt heel erg fijn. Het voelde altijd als een familie. Ik zou iedereen aanraden hier naar toe te gaan. Bedankt voor al jullie goede zorgen. Julie zijn geweldig!
Cijfer: 9.7
21 december 2022
Hele fijne bevalling gehad met prettige ondersteuning van deze dames. Dank voor jullie goede uitleg en zorgen.
Cijfer: 10.0
27 september 2022
Zeer tevreden! Het team van verloskundigen is heel warm, kundig en beschikbaar. De begeleiding is persoonlijk en je wordt echt gezien. Het geeft je vertrouwen in je proces van zwanger zijn en bevallen. De verloskundigen zetten je in je kracht.
Cijfer: 9.8
Bron: Zorgkaart Nederland